These photos are intended to make people who didn't come to my party feel bad about it. You missed a hell of a gathering, folks! Traditionally, I'm not very good at holding parties, but the guests made this one great and I couldn't have planned how awesome it turned out. Note that
Sarah
provided these pictures because I was too busy enjoying myself to take care of that. Apologies to all the attendees who are not well represented here!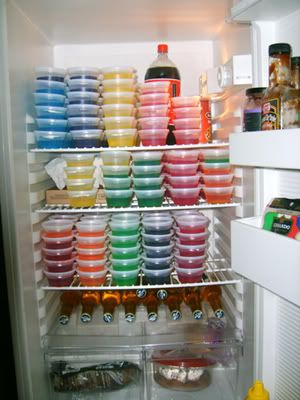 First, there were 242 jello shots. They weren't shots so much as desserts . . . I wish I'd thought to buy spoons for these. Mel is a domestic goddess, as shown here in her remarkably well-stocked fridge!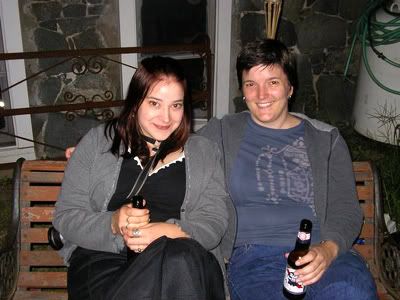 Our lovely early attendees! It was great getting to know these two. So sweet!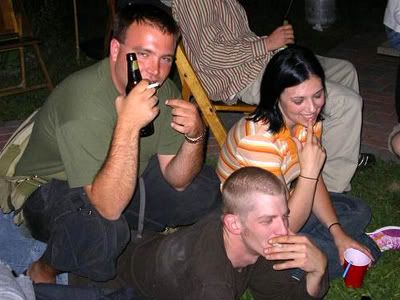 First Becca played and made me cry my face off. While I don't have pictures of her doing so, I do have this one of Mike, Owen and myself happily enjoying the music. Mike and Owen were having a moment of mounting. I was having an idea . . .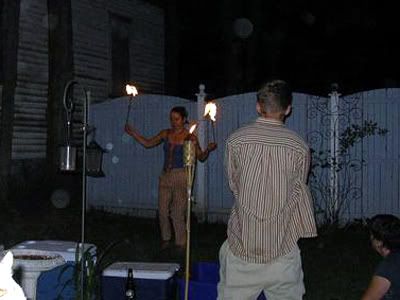 The midget showed up, put on a clown nose, then left shortly thereafter (no, I'm not even kidding). Then commenced the fire dancing. Katie brought what are essentially maces that you set on fire and spin all around. Amidst much applause, "ooohs" and "aaahs" this was primo entertainment.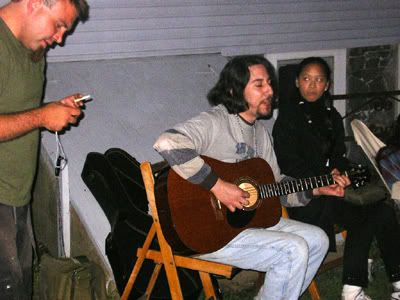 Then Phil played. We had a singalong. The shots had been served and our singing voices came out to play.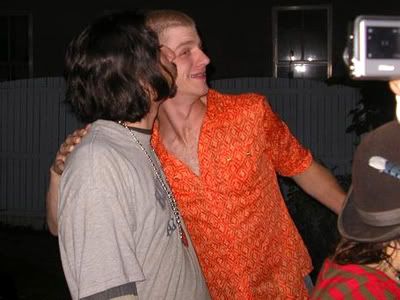 Awww . . . lovers! As always how could Phil and Owen pass up an opportunity to show the love? That man is wearing a sexy shirt . . . hey wait a minute, that's my shirt! You pimp!


As the night winds down, drunks in love began cooing over jello shots as though they were babies or maybe puppies. Something cute that commands your attention. I think in this one we were admiring the pretty blue and trying to decide if more alcohol was even a good idea . . .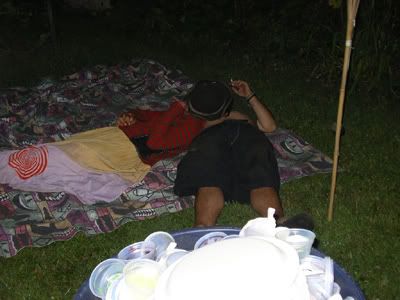 After dancing about with fire, Katie opts for a nap on Mike's stummy. There was a meteor shower that night too, but I don't know if that has anything to do with this pic. Note the trash can full of empty sauce cups. Wheeee!


So that's that! If you are interested, I do have copies of these with better resolution and whatnot and I'd be happy to pass them along :). And if you didn't make it this time, now you know where it's at. Thanks again to the great company!